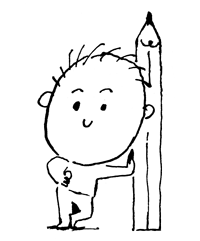 Available for work, get in touch:
info@matijamedved.com 
Matija Medved is an artist working in fields of illustration, visual
storytelling, animation, print and painting from Ljubljana, Slovenia.
Also on Instagram or Facebook.
MFA: Academy of Arts and Design Ljubljana 2018 
Bachelor: Academy of Arts and Design Ljubljana 2014
Recognition:
• 9th Brumen 2019, Brumen Award (2x)
• American Illustration #38 2019, Online archive
• 3x3 Magazine for Contemporary Illustration #15 2018, Professional show, Merit and Honorable Mention
• American Illustration #37 2018, Online arhive
• 8th Brumen 2017, Certificate of excellence
• 11th Biennial of Slovenian Illustration 2014, Hinko Smrekar plaquette
• Type Directors Club New York 2014, Certificate of Typographic Excellence
• 7th Brumen 2013, Honorable mention  
• Zgraf 2011, Jury's honorable mention
Clients:
Bloomberg Businessweek
New York Times
Medium
Mladinska knjiga
Cankarjeva založba
Tribuna 
Dnevnik
Lutkovno gledališče Ljubljana
SNG Opera
Cankarjev dom
GoOpti
Stripburger
Pod Črto
Danes je nov dan
Vertigo
We Film
Nosorogi
Vodnikova Domačija
Ministrstvo za kulturo Slovenije
Plečnikova Hiša
Razpotja
Založba Sanje
Emanat
Santei wines & spirits
Občina Ptuj
code by Anže Vavpetič
© 2010-2020 Matija Medved
all images on these pages are copyrighted, unless noted otherwise.